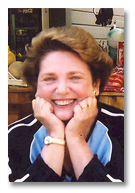 Geraldine Schwartz, PhD
Dr. Geraldine Schwartz is the Principal and senior psychologist at the Vancouver Learning Centre. She is a registered psychologist in BC and a member of the Canadian Register of Health Service Providers in Psychology. She holds a PhD in Psychology and Education, an MA in Educational Psychology, a BA with a major in psychology and a Teacher's Diploma. She has long-term classroom experience in teaching from primary grades through secondary and post-secondary levels.
Dr. Schwartz is a scientist-practitioner and applies her understanding of brain function to diagnose and assess learning problems, disorders, strengths and styles. She designs creative, individualized programs to enable students and clients to achieve the best possible outcome. Hundreds of students have achieved outstanding results in the years since the 1980 inception of the Vancouver Learning Centre.
Psychology Services Available
We provide neuropsychological and educational assessment for children, youth and young adults supported by a full rehabilitation and educational service through the Vancouver Learning Centre for the following 11 conditions and circumstances::
Learning Disabilities/Academic Delay/Cognitive Delay

Neurocognitive training: auditory processing; visual processing; executive function; memory and attention
Academic training: reading (decoding, reading comprehension); writing (written expression, spelling); math (operations, problem solving); language; science; social studies; learning and organization skills; test taking
Dynamic one-to-one faculty teaching of academic correspondence courses towards earning credentials in high school and college

*School support and school collaboration available as needed



Giftedness/Advanced Achievement/Gifted with Learning Disabilities



Developmental (Intellectual) Disabilities /Autism and Asperger's Spectrum Disorders /Other Medical and Behavioural Syndromes

School age (5-18 years) academic training; cognitive retraining; attention and behaviour training; executive function training; specialized procedures in learning to read, write and do mathematics; building thinking skills

*Students must be verbal and higher functioning in their category



Behaviour Disorders/with Learning Difficulties/with Advanced Development (Giftedness)


Academic Underachievement due to:



Home Schooled Students with or without Learning Disabilities

Support in achieving academic credentials through active teaching of correspondence courses



Boost Program (Buying Out Of School Temporarily) aged 12 years to young adults

A full service intense program for the full school day (8 a.m. – 2 p.m. or 9 a.m. – 3 p.m.) meant to serve as a bridge to the next stage of education
Support for earning academic credentials to earn a high school leaving certificate or General Education Development (GED) certificate is included



High School Graduates

University readiness/university preparation for excellence



College/University Under Achievement


The Vancouver Learning Centre is unique in its long established understanding of neuroplasticity and in the delivery of programs over three decades to support brain development. Research findings in the new discipline of Educational Neuroscience are integrated with minimum delay into the program designs for clients.
All assessments and programs are designed, supervised and mentored by Dr. Schwartz who has been delivering these services for three decades.
Assessments are witnessed (parents may sit in and observe). All assessments lead to a target designed program delivered by trained and experienced teachers at the Vancouver Learning Centre. To learn more about Dr. Schwartz and her role as Principal at the Vancouver Learning Centre click here.